Removing Waste From Commercial Premises
We help local businesses of all sizes remove unwanted furniture, rubbish and waste from their office, building site, warehouse, store or restaurant. Helping you remove what you don't need so that you can focus on getting the job done.
Building and renovation sites
Keep your worksite tidy and give someone else the job of taking away what you don't need. Building and renovation sites often have a lot of packaging and scraps that need to be removed and doing so takes up valuable time. Plus, it's a health and safety risk with potential for people to get injured by tripping over boxes, building material scraps and loose fittings. We can help by taking away all of this rubbish and unwanted bits and pieces so that you can have space to focus on getting the job done.
Getting our help is easy, just tell us what needs to be taken away. We'll ensure all rubbish is disposed of responsibility and safely.
Warehouse and factory
A work environment that is surrounded by unwanted clutter, rubbish and waste can have a negative impact on morale and productivity. We help you keep your warehouse and factory running smoothly by taking away things you don't need. This includes rubbish, electronic waste, whiteware appliances, mechanical machines and hazardous waste.
We save you time and energy by making it easy to keep your work environment free from hazards caused by excess rubbish. You can call us for a one-off job or book us in for a regular tidy up.
Office spaces
Whether you've got old desks that need to make way for new ones, surplus storage units or excess rubbish, we can collect and take it away.
We collect office furniture in any condition and will either dispose of it responsibly or take it to someone who can use it. For example, we may take it to a charity shop or local community group who could put it to good use. This saves items from the landfill and makes you feel good knowing that your unwanted items are another person's treasure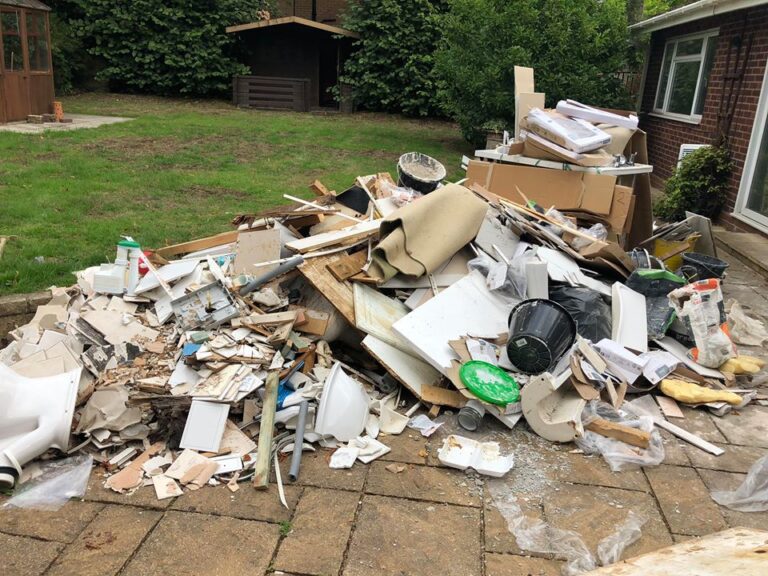 We can take away anything you no longer want in your office space including desks, appliances, shelving, electronic equipment, and general waste and rubbish.
Retail stores and restaurants
If you've got a retail store, restaurant or cafe and struggle with how to get rid of packaging waste, broken furniture or appliances, or old shelving and store fittings – give us a call.
We know that space and time is limited and the last thing you want is a pile of rubbish sitting around until you can sort it. We can help by coming along and taking it away for you. We also give you peace of mind that all items are disposed of responsibly.
Collecting e-waste
Many businesses have cupboards and storage filled with broken electronic equipment, often because people are not sure how to dispose of it. We make it easy by collecting electronic items and taking it to an e-waste recycler.
These e-waste experts will ensure all computers, hard drives and memory cards are securely wiped clean of all data. These items will either be fixed for resale or donation or dismantled for parts and recycled.
Items we collect all electronic waste includes:
Computers and laptops
TV's and monitors
Keyboards, mouse and cables
Printers of all sizes
Cameras and projectors
Give us a call today to get a quote and be one step closer to a clean and clear workspace.
Get a Quote for Commercial Waste Removal in Wellington
If you have commercial waste or waste on a commercial property that you need removed, get in touch with us. We offer a full range of services, including urgent waste removal requests as well as any size of job – from a single bin to multiple van loads.
We offer competitive prices too. To get a free, no-obligation quote, please give us a call today. We'll tailor our quote according to your requirements, and we'll answer any queries you have. Get in touch.