Collecting and delivering items for donation
We can collect items and take them to a local second-hand shop or a charity of your choice who accepts donated furniture, appliances, clothing and children's toys and books. There are many community organisations who take quality used goods and ensure these go to people who need them.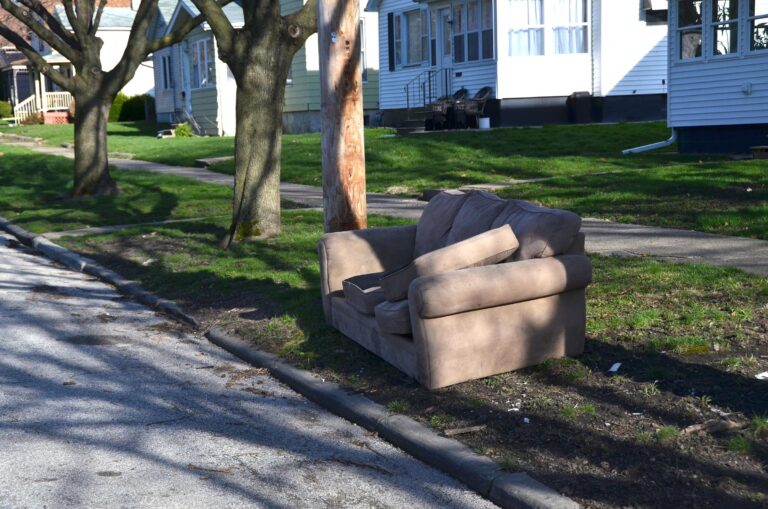 This is a great way to pass on baby and child related items such as cots, bassinets, high chairs, strollers, boxes of clothes or bikes. We save you the hassle of finding new homes for these items and can pick it all up and deliver a charity or organisation who looks after families.
We really think outside the box when it comes to what can be donated and put to good use another way. For example, fabric and wool can be given to community groups for making boomerang bags or knitting beanies and socks for local children.
Helping with household clearances
We know that there are times when clearing out household items and furniture can be a sensitive situation. Especially if you are downsizing to move into a retirement home or removing items from a home of a loved one who has passed away. We are respectful of the challenge you are facing and take some of the stress away by removing items with no fuss. If you have rooms, garages or sheds filled with items that you just want cleared away, give us a call. All you need to do is point to the area you want cleared and we'll take care of the rest.
Recycling metal items
If you've done a clear out of your kitchen it is likely that you have a bunch of items that could be taken to the scrap metal recyclers. Stainless steel is 100% recyclable and 60% of an average stainless steel item is made from recycled material. Other metals that can be recycled include aluminum, brass, cast iron, copper and steel. This means that parts of broken ovens and rangehoods can be recycled, as well as pots and pans, small appliances and cutlery.
It just goes to show that there is a lot that can be saved from the landfill!
Whiteware Removal Wellington
If you are looking for whiteware removal services in Wellington, we can help at Junk N Dump. Here's what we do and why you should choose us:
We remove any whiteware item, including fridges, dishwashers, and freezers, as well as washing machines, dryers, and heat pumps.
While we are at your home, we can collect any other waste items that you want removed as whiteware removal is only one of the services that we offer in the Wellington area. In fact, we can remove just about any unwanted item or rubbish from your home. Why not get rid of it all while we are there?
We'll do all the heavy lifting, so you don't have to worry about anything. So long as we can access the whiteware item that we are removing, we'll get it off your property and into our van. We work safely and have equipment that helps remove these items, as some of them can be heavy.
We'll work quickly and efficiently while respecting your home. We are also reliable and friendly, and we will answer questions you have.
We'll dispose of the whiteware item responsibly, giving back to the community where possible while also protecting the environment. If the item you are getting rid of is still safe to use and in good working condition, we'll recycle or repurpose them to the best of our ability. If the item is not in working condition or is a safety hazard, we will send it for recycling. We use reputable and licensed recycling centre that can recycle a very large proportion of most whiteware items, leaving very little that ends up in landfill.
Furniture Disposal in Wellington
Furniture and other large items that are in your home are not easy to get rid of. Whether they are inside or you have managed to get them outside or into a garage, you still need to get them off your property. For that, you need a team with the expertise, can-do attitude, and vans suitable to get the job done. That's us at Junk N Dump, so if you need furniture disposal in Wellington, contact us.
For furniture items that are at the end of their usable life, we'll dispose of them as responsibly as possible, ideally by recycling.